By car insurance industry estimates, you will file a claim for a collision about once every 17.9 years. That means that you will be involved in a total of 3 to 4 accidents over your lifetime.
After a car accident, you may feel disoriented or confused. It's not uncommon for tensions to be high after a collision, which can lead to mistakes being made that could negatively impact your claim. Follow these tips to make sure you give yourself the best chance at a satisfactory resolution to your case.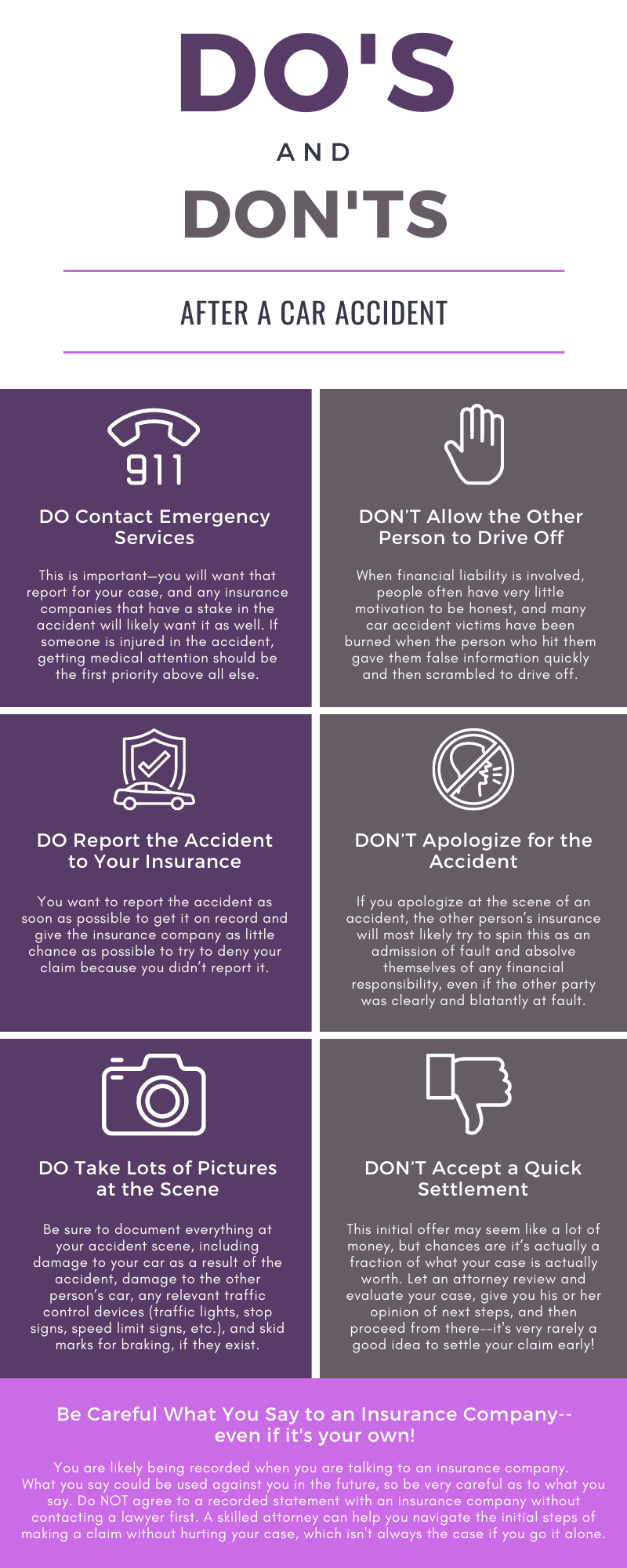 At the scene of an accident:
The first phone call you make should be to emergency services.
Never allow someone to leave the scene of an accident until the police have arrived.
It's okay to want to be friendly and helpful at an accident scene, but choose your words carefully.
Photograph everything.
After an accident:
You are required to notify your insurance of any car accidents in a prompt fashion. Tell the operator who is receiving your claim the basic facts only, without being too detailed. You'll have the chance to be more detailed at a later date once you've spoken to an attorney.
If you get an offer within a few days of your accident and with little to no resistance, don't take it. Let an attorney review your case and help you determine whether or not this settlement is fair for what you actually deserve.
M. Austin Jackson Attorney at Law specializes in helping victims and their families who have been injured in motor vehicle accidents. Since 2013, we have recovered millions for our personal injury clients. In the event of wrongful death, the family can seek compensation for the full value of the life that was lost, as well as damages to pay for funeral expenses, loss of companionship, and much more.
Contact Form
Contact Form