EXPERIENCED TEAM READY TO HELP​
We understand the challenges our clients are facing, and we know how to secure results on their behalf.
WE DON'T GET PAID UNLESS YOU WIN​
We charge our clients nothing until we secure them a financial recovery.
LOCAL LAWYER IN AUGUSTA, GA​
Not only is our practice based in Augusta, so are we. We live right where our clients are.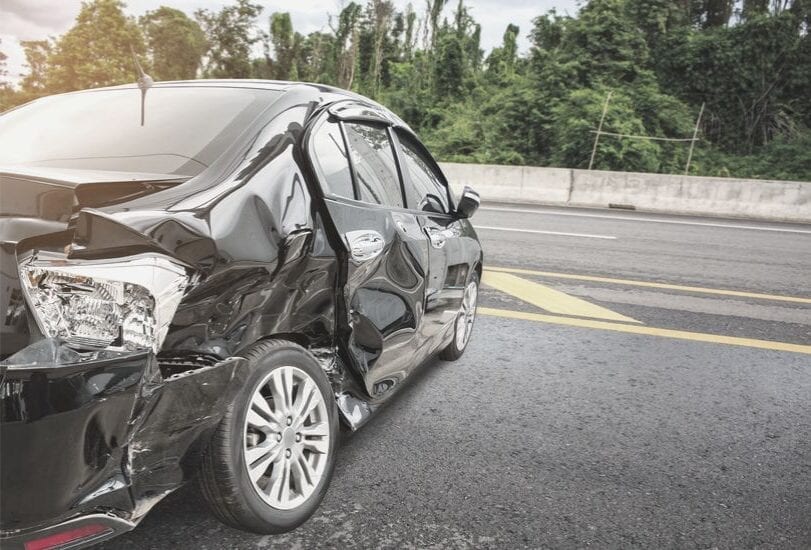 Let Us Help You
In recent years, ridesharing companies have become increasingly popular. These programs allow you to save money by driving less and buying less gas. Additionally, carpooling helps to reduce carbon emissions, improves air quality, and saves you time on your commute. However, there are risks associated with this practice that may result in injuries to yourself or fellow passengers.
We Represent Your Interests
If a rideshare driver has failed to perform in a safe manner, they, and possibly the parent company, can be held liable for any injuries you sustain as a result of negligence. Our Augusta personal injury lawyers have the knowledge and determination to fight for the outcome you deserve.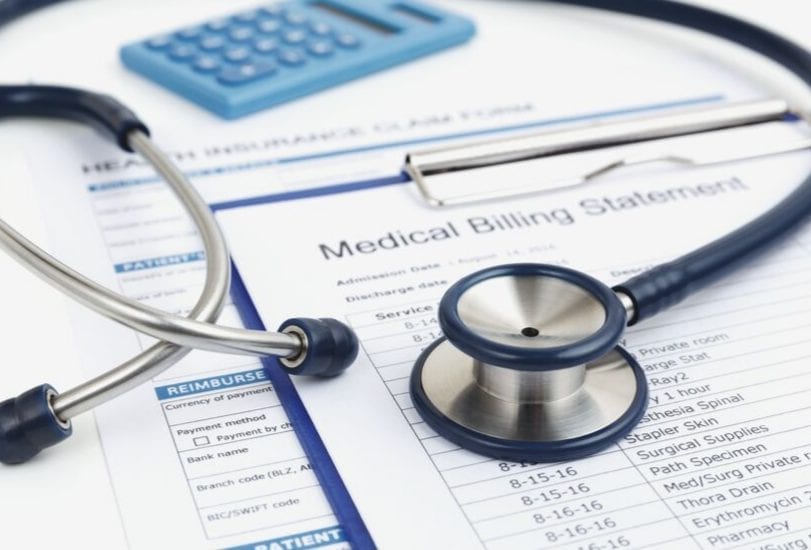 MOST FREQUENT QUESTIONS AND ANSWERS
No two cases are quite alike. The amount of financial compensation available in your claim will depend on a number of factors, including (but not limited to):
The severity of your injuries
The nature of any other damages you might be able to claim
The number of parties liable
Whether you were partially at fault too (note that this is not a bar to recovering money in many cases)
The relevant insurance policy limits
Any statutory caps or limitations that might apply
All the other factors and circumstances surrounding your claim.
We understand, however, that your potential for financial recovery is an important part of your decision about whether to take legal action. We also understand how important that money is to you and your family — you've suffered real losses, you may have missed work, you have bills to pay, and so on.
While no one can promise specific results in advance, what we can offer you is a free, no-obligation consultation with our Augusta personal injury lawyer. Call us or contact us online, tell us about your situation, and we can help you learn more about the damages you might be entitled to.
We can also tell you how much money people with similar claims have recovered in Georgia in the past.
In some cases, you may be entitled to much more money than you realize. For that reason, it is important to discuss your claim closely (and confidentially) with an experienced attorney before making any decisions about your legal rights.
No two car accidents are quite alike. Even relatively low-speed collisions can result in a variety of injuries or other damages, which may include:
Whiplash, neck injuries, or soft tissue injuries (the #1 most common injury)
Head or brain injuries
Scrapes, bruises, or lacerations
Disfigurement
Fractured or broken bones
Knee injuries
Internal bleeding or organ damage
Herniated disc, back injury, or spinal cord damage
When you schedule a free consultation with our law office, you can talk to an experienced Augusta car accident lawyer about your specific injuries and the damages to which you might be entitled.
While we cannot guarantee specific results in advance, we can help you understand how much money people in similar situations have recovered in the past — and how much money you might be able to recover.
There is a stubborn myth out there that car accident lawyers are unaffordable. On the contrary, hiring an Augusta auto accident lawyer at M. Austin Jackson Attorney at Law won't cost you anything up front at all.
Our office represents car crash victims on a contingency fee basis. That means we don't charge you anything for our legal services unless we are ultimately successful in getting you money.
If we do succeed, our fee is only a percentage of your recovery. If we don't succeed, you don't have to pay us one penny — we take the risk of losing so that you don't have to risk anything at all. This gives us an incentive to fight hard for our clients, and we think it shows: in the majority of our cases, we have gotten a fair settlement for our clients without having to go to court. (That said, we are prepared to take our clients' cases to trial if that's what true justice requires.)
Additionally, we offer an initial, no-obligation consultation at no cost whatsoever — even if you ultimately choose not to hire us. It's your chance to get preliminary answers to your questions, as well as a general understanding of your rights under Georgia personal injury law.
In many cases, we are also able to advance any costs of litigation so that you don't have to pay anything up front in order to pursue the justice you deserve.
In some cases, you might not. For example, if you are in a very minor auto accident where there are no injuries whatsoever and only minimal property damage, you may be able to resolve the matter fairly on your own. If there aren't significant damages, and therefore not a lot of money involved, an attorney may not be able to add significant value to your claim.
However, in cases where there are moderate to severe injuries — or if you have incurred any significant financial losses, such as missed wages due to absences from work — hiring an experienced Augusta auto accident lawyer could make all the difference.
Insurance companies want to make your claim go away as quickly as possible and for as little money as possible. By hiring an attorney, you send a message to them: you are serious about your claim, and you are demanding the money you deserve.
The right lawyer can help the insurance company realize that you aren't going to back down and that giving you a fair settlement is in their best interest.
So while the law in our state does not require you to hire a lawyer, doing so maybe the best decision you could make. Studies have shown that accident victims who hire a lawyer tend to recover more money than those who do not.
Simply put, a car accident lawyer is an experienced professional who fights for your financial rights and looks out for your best interests at every turn.
Getting justice from an insurance company after an auto accident can be a real challenge, especially if you're trying to face them alone. (We will discuss the insurance companies' perspective — and the tactics they use to save themselves money – in some of the sections below.)
The right lawyer will have a track record of standing up against powerful insurance companies and persuading them to give injured victims the compensation they're owed.
Depending on the facts and circumstances of your accident, your Augusta auto accident lawyer might do any or all of the following:
Negotiate with the insurance companies on your behalf.
Investigate the accident, working with experts as necessary (accident reconstruction specialists, for example) to determine the true cause of the crash and identify each potentially liable party.
Recover evidence that might strengthen your claim (e.g. medical records, video surveillance, eyewitness testimony, insurance policy documents, etc.)
Research court decisions in cases similar to yours in order to build a persuasive case.
Persuade the insurance company that it is in their own best interest to give you a full and fair settlement rather than risk losing an expensive trial.
Deal with debt collectors, insurance adjustors, attorneys, and other opposing parties so that you don't have to.
Give you honest, reliable advice — because the things you say and do during the negotiation process can have a substantial impact on your ultimate recovery.
Tend to any procedural requirements and/or deadlines pertaining to the claims process.
Initiate litigation and represent your interests at trial if that's what it takes
These are just some of the things your Augusta auto accident lawyer might do for you.
Above all else, your attorney is someone you should be able to look to as a shoulder of support – someone who understands how these legal matters work and who can look out for you.
Our knowledgeable Augusta personal injury lawyers can assist you in determining liability and negligence in a rideshare collision. As a passenger of a rideshare service, you expect the driver to do his due diligence to get you where you need to be. If driver distractions or negligence played a part in an accident with another vehicle or pedestrian M. Austin Jackson Attorney at Law may be able to file a claim and be your advocate in the courtroom. Don't delay in seeking out legal services, our Augusta rideshare accident attorneys are here to help.
The more time spent on the road the higher your chances of being involved in a motor vehicle accident.
Take these steps after a rideshare accident to protect yourself:
Get the driver's contact and insurance information
Thoroughly document the scene by taking pictures of any damages, injuries, or markings on the road
File an accident report with local police
Seek medical treatment if necessary
Get witness testimony
Testimonials
You went the extra mile to help get my life back on track. Having a great lawyer like you put all my worries away.




Debra B.




Aiken, SC

If you are injured and need a real lawyer, not a television lawyer, then call Mr. Austin Jackson.




Sonia M.




Duluth, GA

In trial (which we won!), I felt comfortable, informed, and ready. He did a great job…all the way to the bank!




Phaedra S.




Augusta, GA
Read More Testimonials
Contact Form
Contact Form