EXPERIENCED TEAM READY TO HELP​
We understand the challenges our clients are facing, and we know how to secure results on their behalf.
WE DON'T GET PAID UNLESS YOU WIN​
We charge our clients nothing until we secure them a financial recovery.
LOCAL LAWYER IN AUGUSTA, GA​
Not only is our practice based in Augusta, so are we. We live right where our clients are.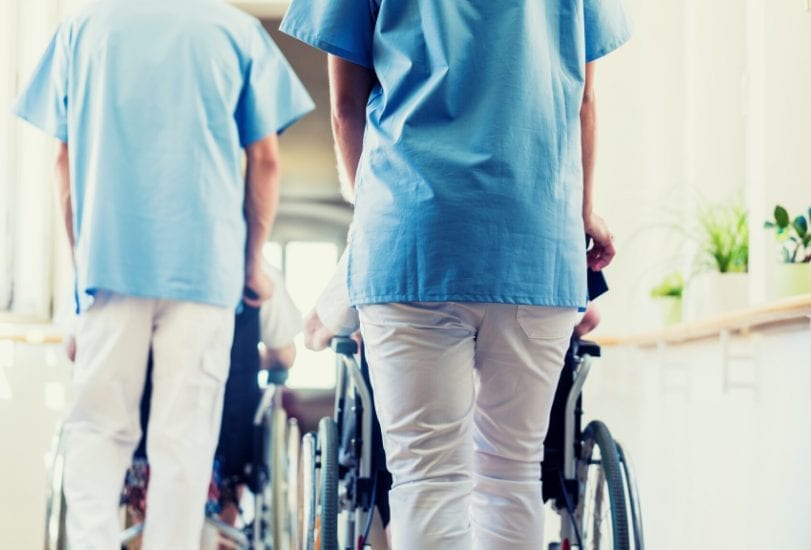 Let Us Help You
Nursing homes are designed to care for our loved ones as they age. Every year, over 3 million people are nursing home or assisted care facility residents. While many of these facilities take good care of their residents, others do not and the results can be devastating.
When you've placed your trust in a nursing home only to find your loved one neglected or abused, contact Augusta nursing home abuse lawyer M. Austin Jackson. Our team will fight to help you and your loved ones get the help and compensation you're legally entitled to.
We Represent Your Interests
If your loved one has suffered injury due to the negligence of a nursing home, an assisted living facility, or a personal care home in the Augusta, Georgia or Columbia, South Carolina areas, it may benefit you to speak with Augusta nursing home abuse lawyer M. Austin Jackson.
We have years of experience in the personal injury law arena and are well-versed in how to fight for maximum compensation on behalf of our clients. Let us help you and your loved ones today.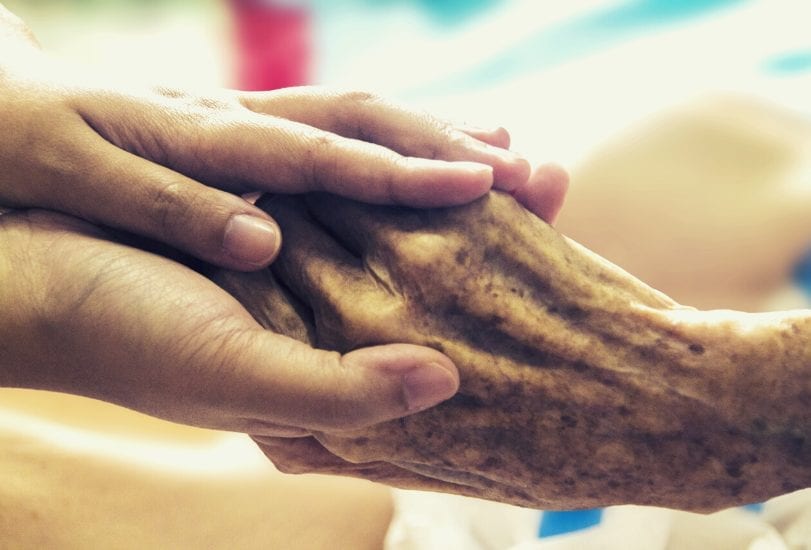 MOST FREQUENT QUESTIONS AND ANSWERS
No two cases are quite alike. The amount of financial compensation available in your claim will depend on a number of factors, including (but not limited to):
The severity of your injuries
The nature of any other damages you might be able to claim
The number of parties liable
Whether you were partially at fault too (note that this is not a bar to recovering money in many cases)
The relevant insurance policy limits
Any statutory caps or limitations that might apply
All the other factors and circumstances surrounding your claim.
We understand, however, that your potential for financial recovery is an important part of your decision about whether to take legal action. We also understand how important that money is to you and your family — you've suffered real losses, you may have missed work, you have bills to pay, and so on.
While no one can promise specific results in advance, what we can offer you is a free, no-obligation consultation with our Augusta personal injury lawyer. Call us or contact us online, tell us about your situation, and we can help you learn more about the damages you might be entitled to.
We can also tell you how much money people with similar claims have recovered in Georgia in the past.
In some cases, you may be entitled to much more money than you realize. For that reason, it is important to discuss your claim closely (and confidentially) with an experienced attorney before making any decisions about your legal rights.
Nursing home abuse is one of the most disturbing types of personal injury cases because the victims are often unable to communicate effectively. If you have experienced this abuse or someone you love has, contact us today. During a consultation, a nursing home abuse lawyer can go over the facts of your case and help you decide how to move forward toward a brighter future.
If you have a loved one who has suffered some form of nursing home abuse, there is help available. An experienced nursing home abuse lawyer can help you seek compensation on the behalf of your loved one through a personal injury lawsuit.
Some things a lawyer may be able to do include:
Hiring investigators
Speaking to medical professionals and reviewing medical records
Negotiating settlements with the nursing home's insurance company
Filing your lawsuit documents with the court
In some cases, negligent staff could be responsible for the harm a resident has suffered. However, it's often residents who physically, sexually, or verbally abuse other residents. This is known as resident-on-resident abuse, and it's far too common in nursing homes.
Ultimately, the business that owns the negligent nursing home could be held responsible for the oversight, negligence, or outright abuse occurring in their facilities. It's these businesses' responsibility to ensure residents are kept safe, whether that's from staff members or other residents.
If you aren't sure who is responsible for your loved one's abuse, contact the Augusta nursing home abuse lawyer M. Austin Jackson to discuss your case at no cost.
There are many different types of nursing home abuse, some are more subtle than others.
Some of the most commonly reported types of abuse in nursing home facilities include:
Neglect or Abandonment – Over half of all reported cases of elder abuse are due to neglect. It can be intentional or unintentional, based on factors such as ignorance or denial that a senior needs as much care as he or she does.
Physical Abuse – This type of abuse typically involves hitting, slapping, pinching, or the overuse of restraints. Neglect is also considered physical abuse.
Exploiting Residents Financially – Financial exploitation of elderly people is commonplace in nursing home facilities. Some nursing home employees may even befriend residents and abuse their trust by gaining access to their credit cards and bank accounts.
Sexual Abuse – Sexual abuse includes verbal harassment and unwanted touching. This is especially problematic when patients have diminished cognitive skills and cannot effectively communicate with others.
Psychological Abuse – This is perhaps the most difficult type of abuse to identify in nursing home patients. Psychological abuse can be yelling, shaming, or belittling residents who often have behavior changes as a result.
If you or your loved one have been negligently exposed to COVID-19 while in a nursing home in Georgia or South Carolina and have become ill, a nursing home abuse lawyer may be able to help you obtain compensation for their medical expenses, pain and suffering, and lost wages.
The Augusta nursing home abuse lawyers at M. Austin Jackson Attorney at Law specialize in helping victims that suffer from negligence of others. We offer free consultations to help you better understand your legal rights.
In the News
Two Deaths and Four Hospitalized from Augusta Personal Care Home
October 19, 2020
Sunday, October 18th, two personal care home residents were found dead and four more were taken to the hospital by EMS from First Love Personal Care Home located on Wrightsboro Road in Augusta, GA.
Coronavirus Outbreak at Nursing Home in Augusta, GA
April 13, 2020
Windermere Health and Rehabilitation Center located on J. Dewey Gray Circle is under investigation by the Georgia Department of Public Health.
Testimonials
You went the extra mile to help get my life back on track. Having a great lawyer like you put all my worries away.




Debra B.




Aiken, SC

If you are injured and need a real lawyer, not a television lawyer, then call Mr. Austin Jackson.




Sonia M.




Duluth, GA

In trial (which we won!), I felt comfortable, informed, and ready. He did a great job…all the way to the bank!




Phaedra S.




Augusta, GA
Read More Testimonials
Contact an Augusta Nursing Home Lawyer Today
Nursing home abuse and neglect are unacceptable. You and your loved ones have the right to pursue compensation for the physical, emotional, and financial damages you've suffered because of a nursing home's negligence.
If you'd like to speak to an Augusta nursing home abuse lawyer in a free case evaluation, contact M. Austin Jackson today.
GET A FREE CONSULTATION TODAY
Contact Form
Contact Form