After filing an insurance claim over a car accident, slip and fall, or any other kind of injury, you may ask yourself or your attorney, "What is my case really worth?" To answer that, you have to understand "damages" or what your injuries from the incident have cost you monetarily, physically, and mentally (and, in some cases, whether the defendant's conduct should be punished).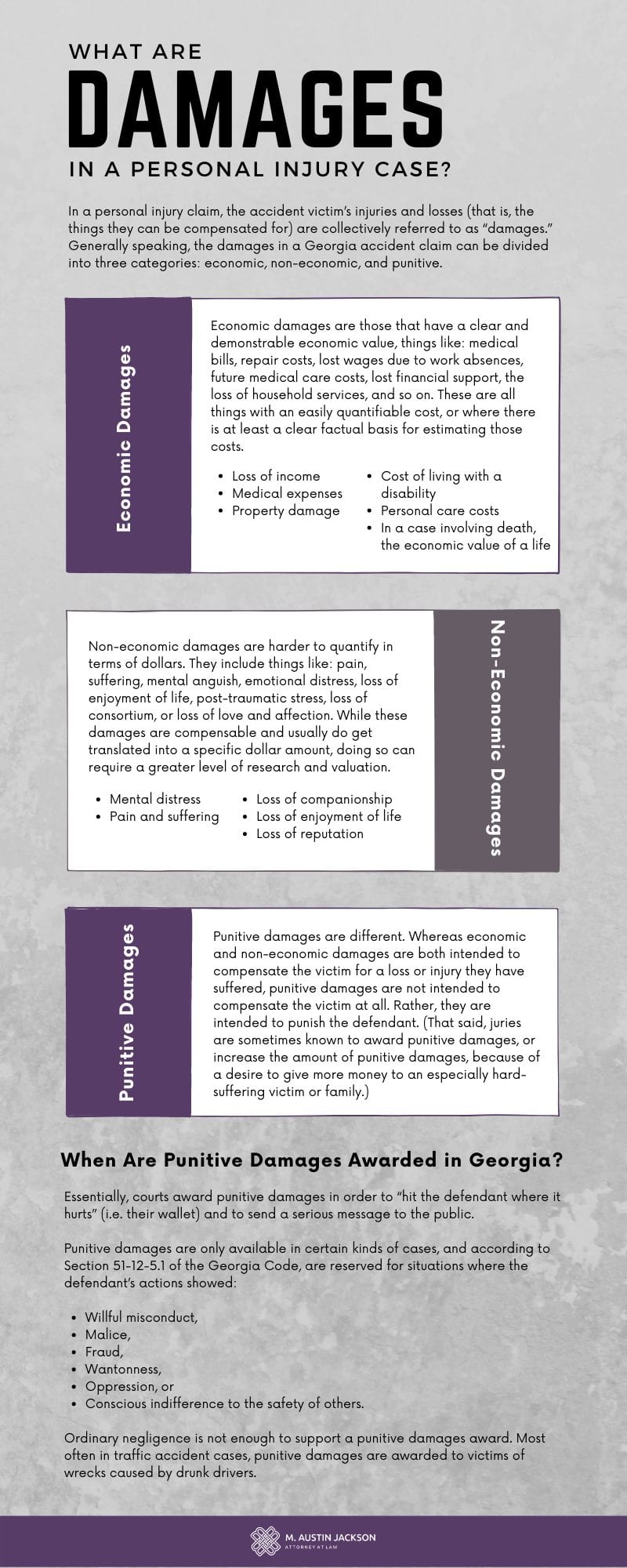 Some accidents do add up to millions of dollars in direct damages. Medical bills, lost wages, property damage, and the cost of ongoing care can reach substantial sums when the accident is serious. But in some cases, those kinds of losses only make up part of the plaintiff's total financial recovery. He or she might also receive punitive damages. In Georgia, punitive damages can typically go up to $250,000 — but in some cases, they can add up to millions of dollars on their own.
There's a lot to know about punitive damages. They aren't available in every case. Even when they are available, they aren't necessarily handed over easily. Several limitations apply.
Read more about punitive damages in Georgia here.
M. Austin Jackson Attorney at Law specializes in helping victims and their families who have been injured in motor vehicle accidents. Since 2013, we have recovered millions for our personal injury clients. In the event of wrongful death, the family can seek compensation for the full value of the life that was lost, as well as damages to pay for funeral expenses, loss of companionship, and much more.